The May 2020 Edition of We Rave You Magazine featured Martin Garrix's story as Editorial with headline The Story of Martin Garrix: How The Young Star Inspired A Generation. This editorial look back into the career of Martin Garrix. Started when he was young and get inspired to be a DJ to finally rise and reach the success at such a young age.
It also told the story of hardships and obstacles that threaten his career. 2015 marked a great deal of turmoil as he cut ties with his former record label due to a conflict surrounding the ownership of his music. At the time, many were concerned about how this sequence of events would affect Martin Garrix's career. But he rise against all odd, founded his own record label and overcame the obstacles in his way.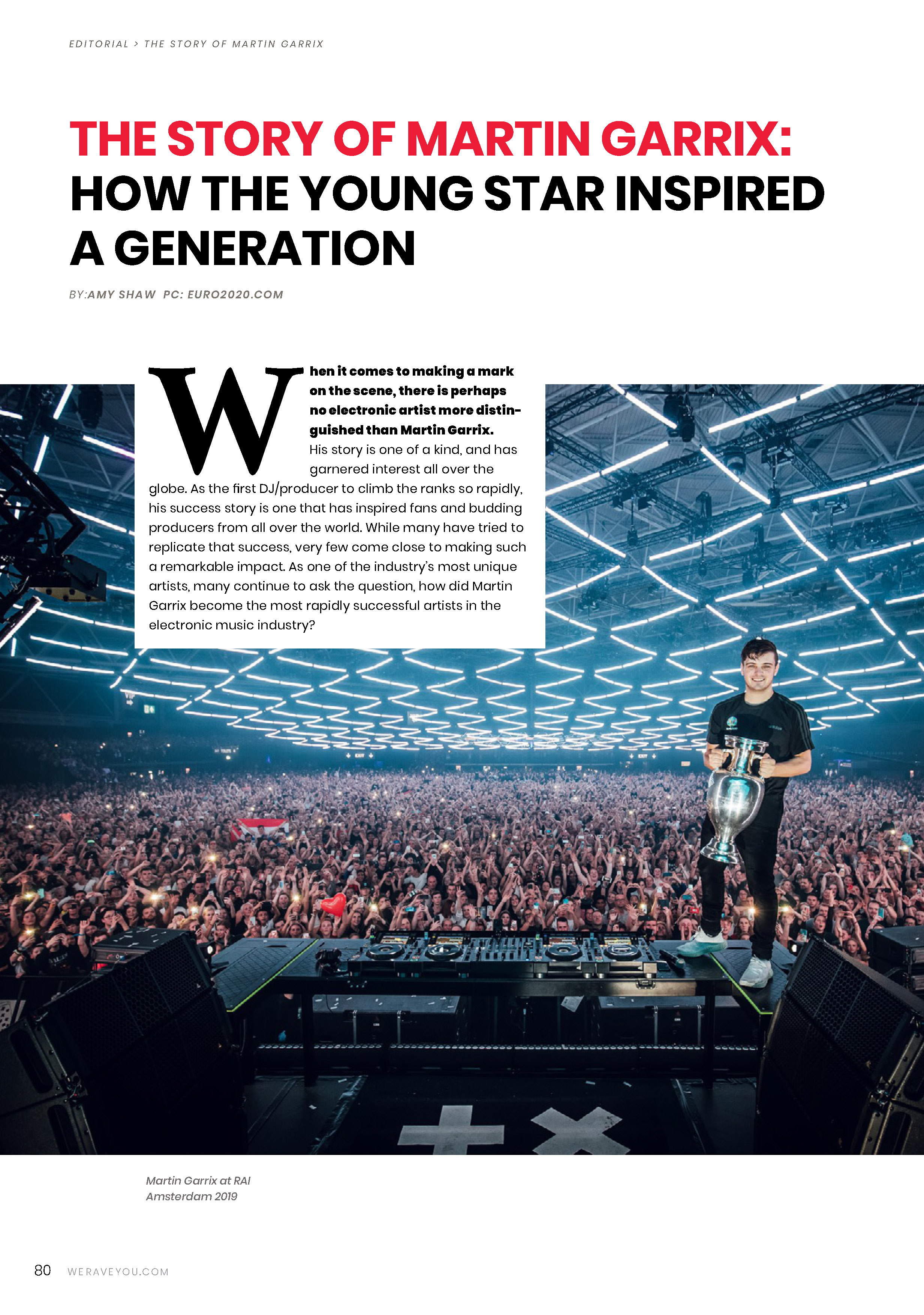 Finding success so quickly has affected Martin Garrix both in positive and negative way. As he become a top tier artist at such a young age, his rise to the top has left some with the misconception that he got it easy. The Editorial highlight how despite he managed to elevate himself to success very quickly, there's immense hardwork and determination behind it. It also shed light on how it may seem that Martin rise to success overnight but his story is, in fact, much longer than many people realise. Martin Garrix start honing his craft from a very young age. At the age of 10 years old he already finished his first ever record and start to perform as a DJ under the name DJ Marty.
Martin Garrix's success story is one that has inspired fans and producers from all over the world to try to replicate his success. The editorial emphasized that every artist's story is different and you don't have to follow to footstep of your idol. Every artist has different perspective and for Martin Garrix he focus on making other people (and also himself) happy.
You can read the story of Martin Garrix and other interesting articles in the magazine here and download it from this link.